House Beautiful magazine recently asked designer Scot Meacham Wood, formerly of Ralph Lauren and now owner of his eponymous design firm a question about his design trend predictions for 2015. To sum up his answers, they included;
1. Color. More saturated hue than early 2010s. Deeper, darker colors and more combinations of hues.
2. Details. Pared down, minimal rooms moving out. Look for contrasting drapery linings and trimming for sofas and arm chairs.
3. Brass. Keep a eye out for brass lighting, drapery hardware and kitchen/bath hardware. Should be subdued. More Dowton Abbeyish!
4. Wallpaper. Wallpaper is coming back strong.
After reading this, I wanted to start jumping up and down! Literally I did let out a whoop! Why? Because these colors speak to my heart. I am very optimistic that there will be a shift in home décor this year. Or at least it will gradually start changing. It sounds like we will be back to richer warmer interiors.
Could Dowton Abbey have been a big influence?
But I might be a little prejudice as I love red!
One Kings Lane has a list of paint colors that are the hot colors. Coastal Blue dining rooms is at the top of the list. "It should be paired with Dark accents—stained-wood chairs, black picture frames, touches of iron and jewel-toned upholstery."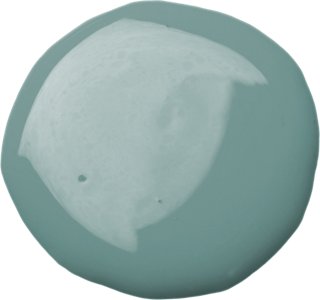 One King's Lane loves
Chappell Green
from Farrow & Ball (don't let the name fool you—it's plenty blue!).
Personally why not bring in the gold frames? Vintage gold would go with the chandelier. You can see the color of it reflected in the mirror. I don't like the black with the wall color. The green is very similar to the blue green that was popular in the nineties. I still love the color in the right room with the right light. It pairs well with the deep jewel tones.
And wow it's close to my green walls!
And it certainly works with my wallpaper. The other colors listed (in order) are: 2. black living rooms. 3. gray master bedrooms 4. white bathrooms 5. smokey green kitchens 6. chalkboard painted kids bedrooms. ( I don't have first hand knowledge on this but I have read kids with asthma should not have this in their room) 7. canary yellow front doors 8. Marsala everything! Though they prefer in small rooms.
It sounds like there will be a gradual warming in decorating. I am excited to see if these predictions do come about. I received no compensation for this post.
Jan